Sponsors and Supporters


Mahalo nui loa! for helping our Festival
stay a free, family event

Interested in becoming a sponsor for next year?


Our Sponsor Information Sheet
has more details and examples.
We welcome our 2022 Sponsors and Supporters!
Sponsors and Supporters enable the Festival to provide quality content for all of its programs... Please join us in expressing our appreciation.
We welcome Hawaiian Airlines as our Official Airline and co-sponsor of our Hawaii Vacation Raffle. This is the 18th year of their support! When you fly Hawaiian Air, Hawaii starts the minute you step on board.

Traveling to Hawaii? Use our Hawaiian Airlines discount code... Did you know you can save 5% AND benefit Arizona Aloha Festival too? When you fly Hawaiian Air, you get the discount and the Festival earns miles! Surf over to our Airline Discount page for details...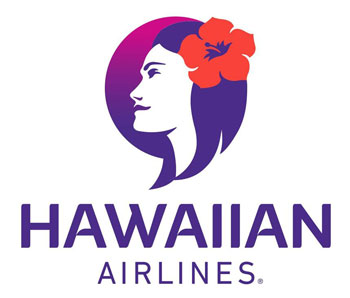 | | |
| --- | --- |
| | We welcome Hawaiian Experience Spa as a Sponsor for the Lakeside Stage. Visit any of their three locations where 'Your Hawaiian experience is awaiting...' |
Mahalo to Good Nature for sponsoring our Portapotties!

Learn about their research into developing medical treatment options or potential commercial therapies for debilitating gastrointestinal diseases and how YOU can help!.
| | |
| --- | --- |
| | Mahalo to Matson for sponsoring our Printed Program. Our Program lists all the performances, vendors, food, fun, displays and more so you can fully enjoy your Festival experience... |
| | |
| --- | --- |
| Mahalo to the Aston Mahana at Ka'anapali for their continued generous cosponsorship of our fund raising Hawaii Vacation Raffle by providing two 5-night stays. Find the hospitality of the islands when you stay at the Mahana... on the beach in Maui. | |
| | |
| --- | --- |
| | Renewal by Andersen's sponsorship of the Ohana Village is in line with their goal to help keep your ohana's home not only beautiful, but energy efficient. Check out their committment to the environment. |
| | |
| --- | --- |
| We thank Azeka's Sauce for their sponsorship of Hale Mana'o. Memories and food always seem to go together...find genuine stories, memories, and experiences from the South Pacific there. | |
| | |
| --- | --- |
| | Welcome FOR Energy to the Festival as Sponsor of our Information Station! Our Station is where you can find our free Festival Program, get directions, and get your questions answered about the event. Be sure to visit them at the entrance! |
Our thanks to the following departments of the City of Tempe for helping continue the fine tradition of this Festival:


Mayor Corey Woods
Parks and Recreation Department
Tempe Beach Park and Tempe Town Lake staff
Tempe Police Department
Tempe Fire Department
Tempe Public Works Department

Web Problems? Email us! 2022 Arizona Aloha Festivals, Inc Last Page Update: February 20, 2022 1:47 PM