Do you ever wonder how we keep the Festival free?
It takes a lot of money.
We compete for grants and gifts by writing proposals. We look for Sponsors and appreciate that you visit them. We collect fees from our vendors. But that's never quite enough.

YOU help us too! You buy our Hawaiian Vacation raffle tickets and teeshirts. You buy soda and water from our booths. When you fly on Hawaiian Air, you use our Affiliate Code to save yourself some money and miles are donated to us as well. Some even make cash donations, especially at tax time. You volunteer! And now, you Amazon shoppers can even help through our SMILE account!

So when it comes time to pay for the rental of the park; Police, Fire and Security services; the stages and sound; the pickup and haul off of trash (and we like to eat, so there's LOTS of trash!); and all those tents and tables and chairs...we can do it without an admission fee!

We want the whole ohana to come, enjoy, learn about the rich cultures of the South Pacific, and have a lot of FUN! Share the aloha with us!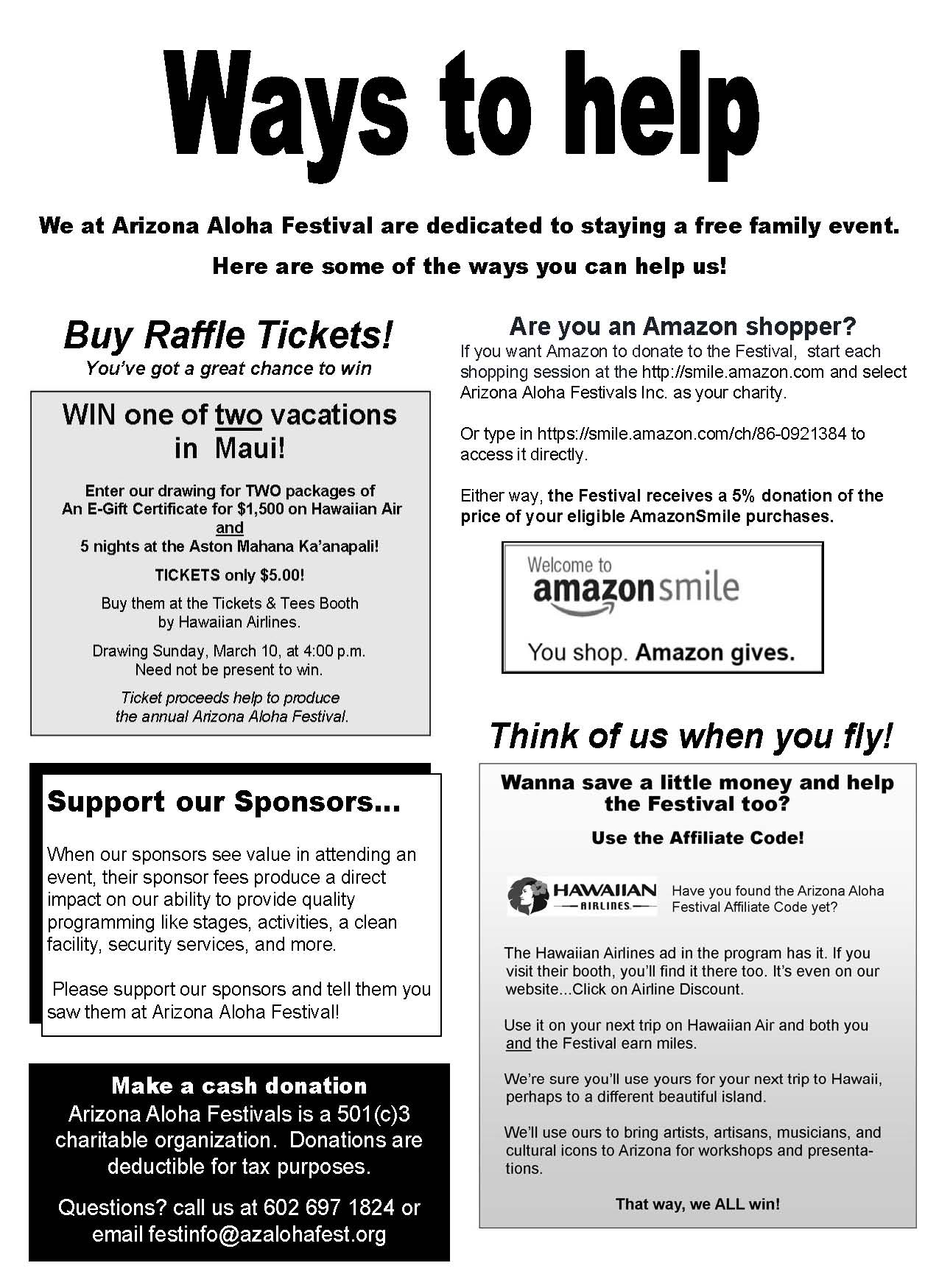 Click for a flyer on 'Ways to Help.'


And here's a link to 'Smile' for us
: