Try Light Rail or other transit options!
The Downtown Tempe Community is hosting an event on SUNDAY March 13.
Street closures on Mill Avenue are from 6 am to 7 pm.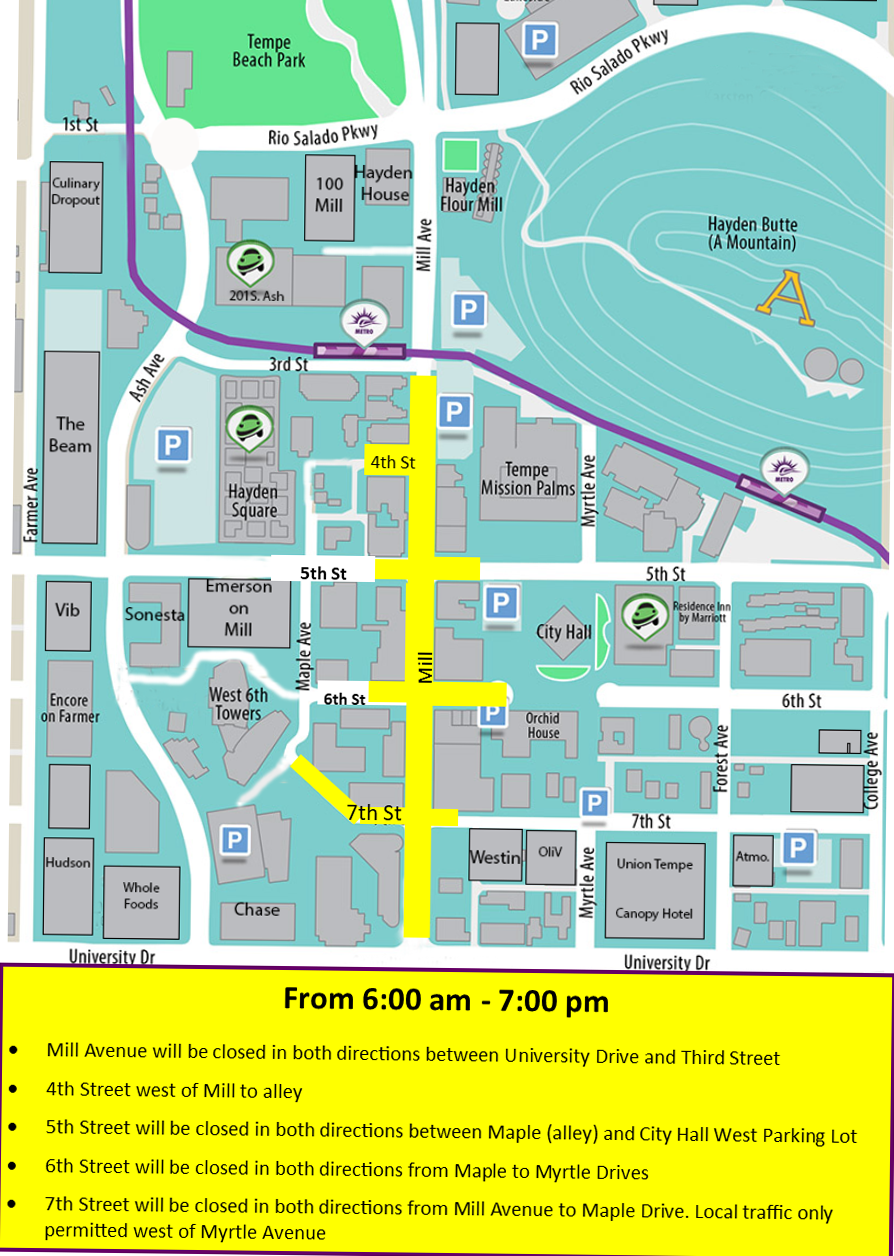 Don't fight the traffic...
Light Rail is easy to use and there's no parking or traffic hassles! Park your car at one of the park & ride stations, hop the train, and get off at the Mill Avenue Station. It's one short block away from the Festival!

Check the Valley Metro website or the Phoenix.org website for a map of rail, bus or bus circulator stations, operating hours (in case you dine or drink in one of Tempe's fine restuarants after the Festival ends - no alcohol in the event), and rates. You can also find connecting bus routes, how to take your bike on the train, and much much more.

Take a bus! Find information about Tempe-area buses or bus circulators here.

IMPORTANT: No shared-ride devices (scooters, bikes, Pedal cabs, etc), bikes, skateboards, etc can be ridden in the Festival. Mobility devices are welcome.